Eco Inn Cusco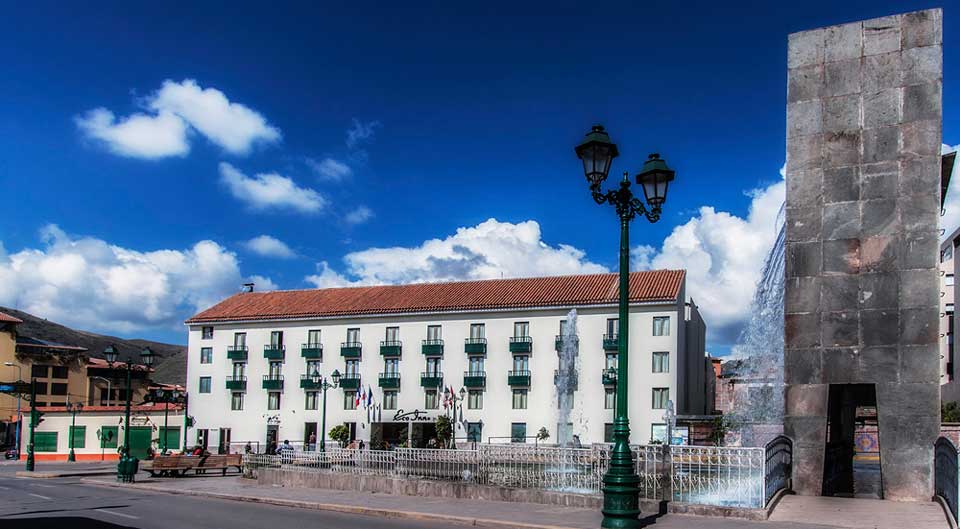 ---
Overview
Located on Avenida El Sol, the most important city of Cusco, a few blocks from the Plaza de Armas and facing one of the most complete and varied Handicraft Markets city, gives you the warmest welcome "Eco Inn Cusco".
Modern facilities allow guests to enjoy a comfortable and pleasant stay. Among the services provided "Eco Inn Cusco" is the Inca Spa Novaskin, a special environment that utilizes elements and techniques of the Inca past to revitalize body, mind and spirit.
Services
Restaurant Cafe
Special atmosphere for breakfast, lunch and dinner.
Open since 05:00 am daily for Buffet Breakfast.
We offer menu and international buffet in case of more than 35 people.
Inca Spa Novaskin
Discover a world unique and special. Where you can find how to revitalize body, mind and spirit, in a retrospective experience with the 5 senses.
A trip to the complete renewal of energy and vitality, using elements and techniques of the Inca past.
Business Center
We have a Business Center with Internet.
Our staff will be pleased to support you in what you need.
Conference Hall
Whatever events you have in mind, maybe an interview or a conference, Eco Inn Cusco have a hall holding up to 130 participants.
Features & Facilities
Bilingual Staff
Free Wi-Fi access in all our facilities.
Spa.
Stores.
Laundry.
Honeymoon Room Decorations.
Room service until 23:00.
Safe Deposit Box.
Panoramic elevator.
Smoking area.
---
Eco Inn Cusco on Google Maps