Prisma Hotel Cusco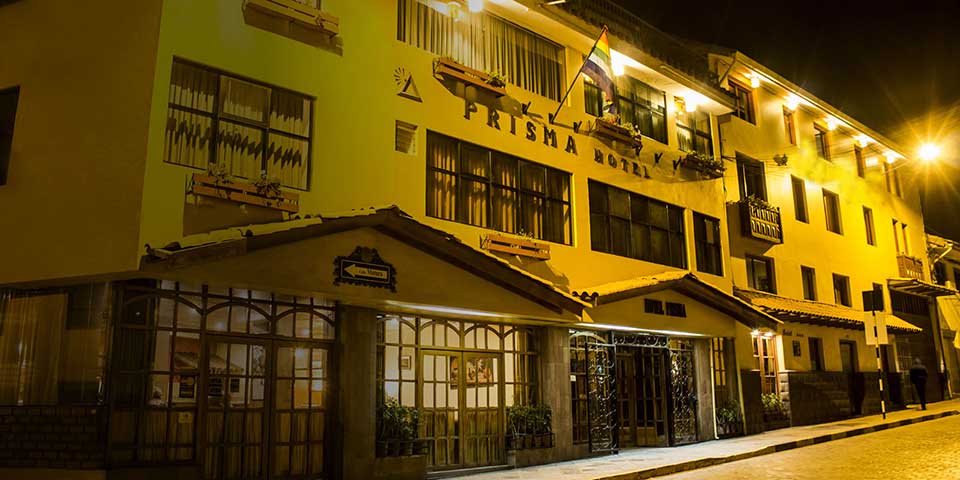 Our hotel is located in what is known as the historic city center, a few blocks from the main square, two blocks from the Temple of the Sun "Koricancha". All important services are short stroll away, it is a privileged place.
---
OVERVIEW
For your visit to Cusco "spiritual center of the Andes" consider "Prisma Hotel Cusco" which is located only 5 minutes from the Plaza de Armas.

To know Machu Picchu which is reached by a trip of about 3 and a half hours by train.

Our goal is to make your stay in Cusco an unforgettable experience come with us "Prisma Hotel is your House. Make your reservation and learn "Cusco The Navel of the World".
SERVICES
Restaurant
Parking
Wi Fi
Phone
Fax-Print
Transport
Medical service
Breakfast included
The best rate
Currency exchange
Laundry service
Garage
PRICES:
Single room--------------- US$ 50.00
Double room -------------- US$ 60.00
Married room-------------- US$ 60.00
Triple room--------------- US$ 75.00
Extra bed----------------- US$ 25.00
Rates are expressed in U.S. dollars and include all applicable taxes for Non-resident foreign tourists in Perú.
- Peruvians add the I.G.V.
- All rates include breakfast buffet.
- Permanence more than 7 nights attach special prices.
- Check prices for groups.
- Includes transfer from the airport or terminal terrestrial to the Hotel.

---
Prisma Hotel Cusco on Google Maps