---
Type of Tour : Adventure, Cultural
Activity(s) Hiking, Trekking, Guided Visits
And it's no surprise as it´s surrounded by fantastic natural landscapes with valleys, snow-capped mountains and an amazing variety of plants, birds and animals.
It is situated in the mountain range of the Salkantay, at over 3030 meters above sea level, surrounded by the Apus (mountain gods) of Yamana, Ampay, Chokecarpu, Pumasillo and Panta, on the left bank of the Apurimac River. During the time of the Incas, everything was connected and in communication with Machu Picchu through a complex network of trails.
Choquequiraw is considered "The Last Refuge of the Inca Empire".
Visitors will have a chance to discover a complex hydraulic system, most likely for domestic, ceremonial and agricultural use. The geographic location of Choquequiraw in reference to other religious centers of the same period tends to indicate that its function was that Inca enclave toward the valleys of the Apurímac River. There are many similarities between Choquequiraw and Machu Picchu; this trail is a great option for Visit Choquequiraw and Machupicchu.
The purpose of the Trail to Choquequiraw to Machupicchu was religious and ceremonial, a pilgrimage that included rituals to honor the mountains and peaks of the route, like Salkantay sacred mountain.
Map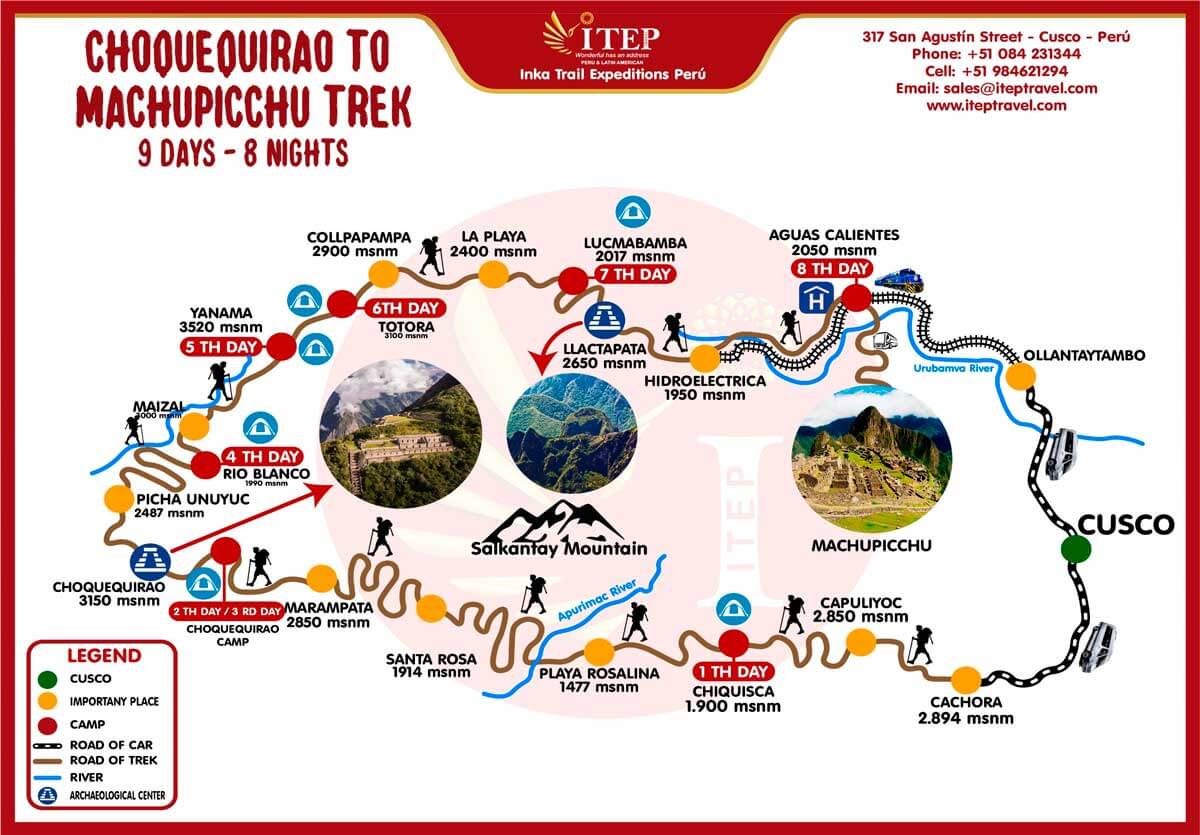 ---
Itinerary
---
More Information