Integrated Management System Policy
---
Inka Trail Expeditions Peru E.I.R.L (ITEP), is a Peruvian company since 2012 offers tourism services focus on quality and environmental compliances.
That is why, ITEP committed to:
Achieve the satisfaction of our customers by meeting their needs and expectations.
Promote continuous improvement of the Integrated Management System.
Compliance with legal requirements and other requirements applicable to the organization in terms of quality and environment.
Protect the environment by controlling the impact of our activities, preventing pollution and implementing measures to reduce environmental impacts.
Compliance with all sanitary measures in force, controlled within our activities and in our operations.
Update date: 28/04/2022
ISO 9001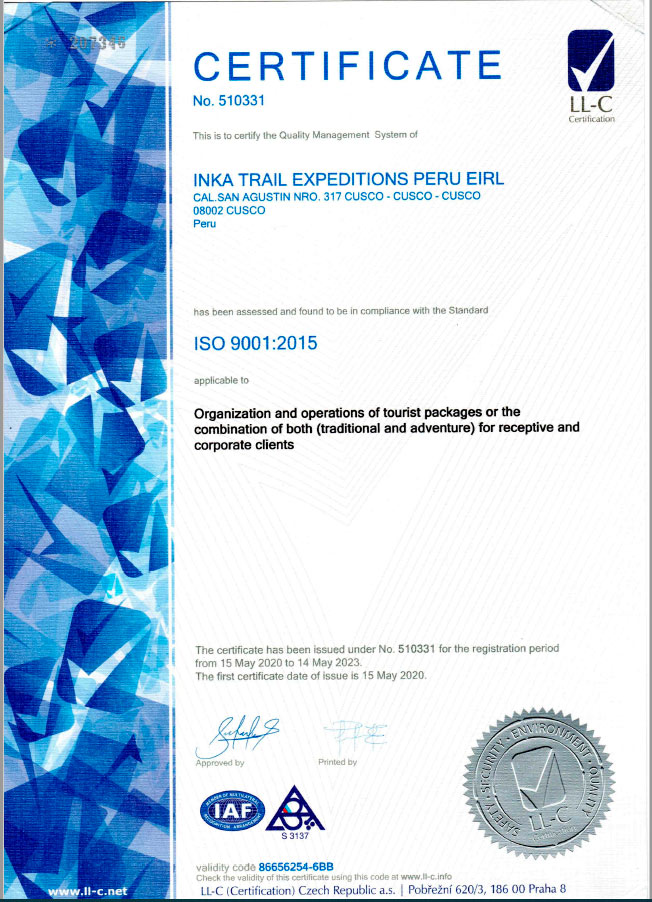 ISO 14001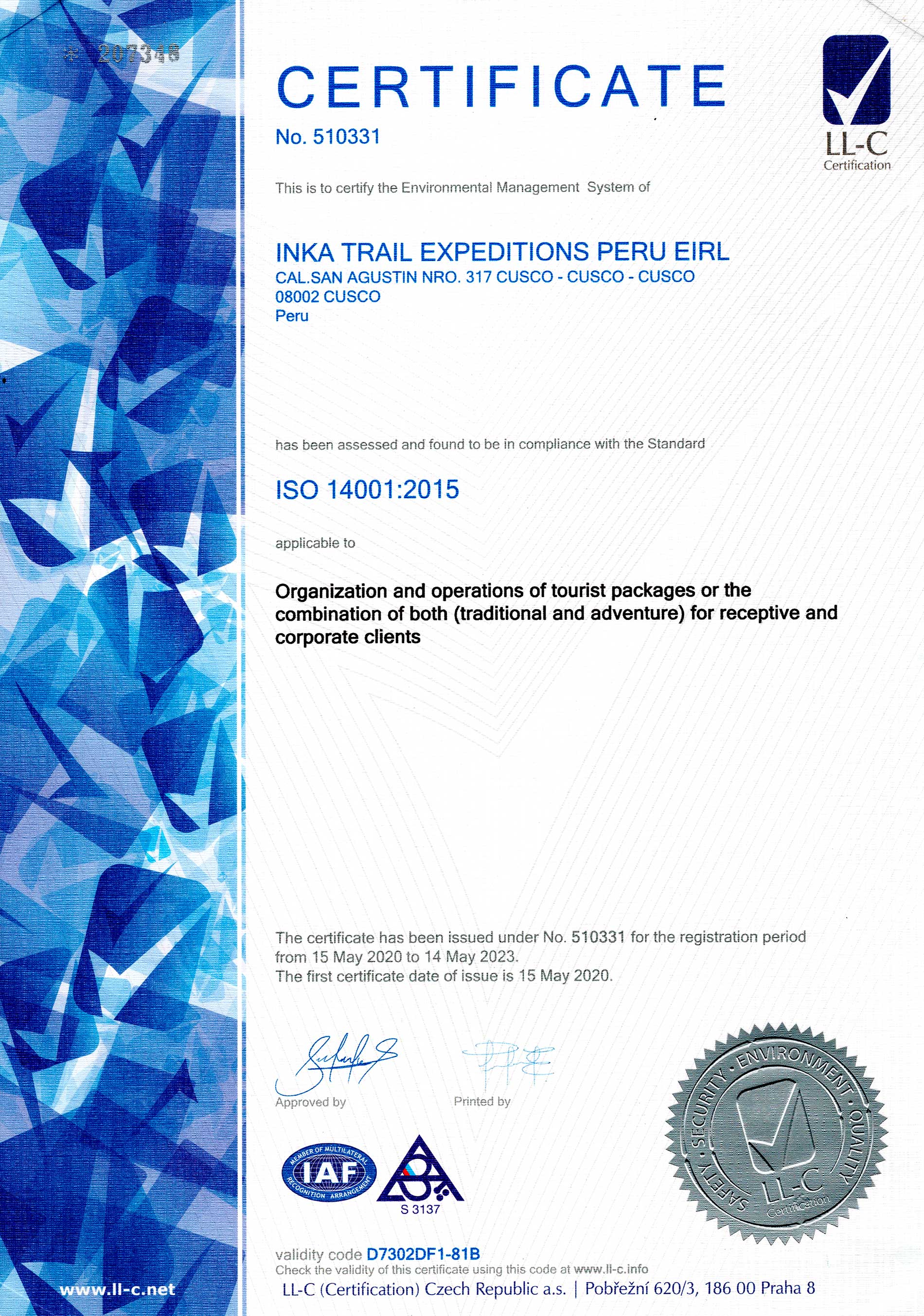 How difficult is the hike?

The entire hike is approximately 72 kilometers...

Read more

When is the best time to hike?

Weather conditions during the rainy season makes...

Read more

FREE LUGGAGE STORAGE

We understand that traveling involves taking extra luggage especially if you are on an extended vacation...

See more