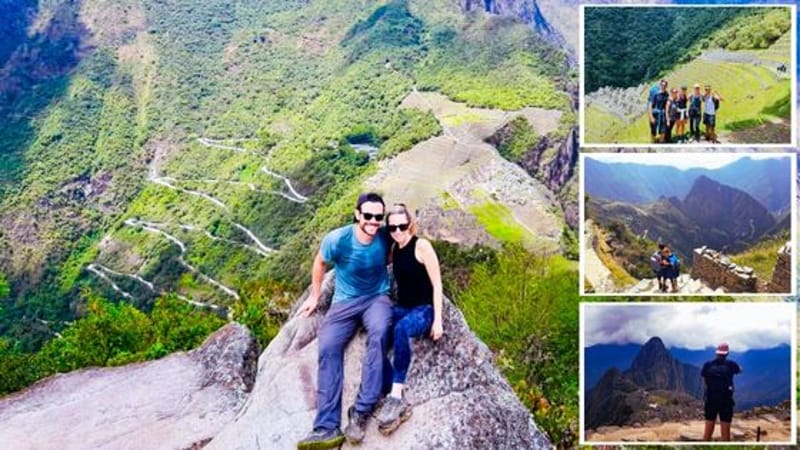 ---
Type of Tour : Adventure, Cultural, Mistic Experience
Activity(s) Hiking, Trekking, Tour, Guided Visits
Inca trail 2 days to Machupicchu with a sunset experience in Machupicchu on our 1st day "with few people"; taking this adventure day trek we are going to visit the most important Inca site of the famous Inca Trail, Wiñayhuayna "For Ever Young", midday we are going to arrive the Sun Gate and in the Afternoon a beautiful sunset Machupicchu free time "with few people".

Early the next morning, we will enjoy the sunrise and a guided tour of Machupicchu. Finally we will be able to climb the incredible Huayna Picchu mountain and enjoy a unique view of Machu Picchu and the Urubamba Valley, only 200 people per day have access.
The Inca Trail to Machu Picchu in Perú is part of an extensive Inca system of trails for more than 23,000 kilometers that integrated the Tahuantinsuyo Empire "The Inka Country" (which means four regions) that covered many South American countries such as Colombia, the west of Brazil, Ecuador, Peru ,Bolivia, to the center of Chile and the north of Argentina. These trails tended to be principally on the coast or in the mountains but in a few cases they reached the tropical edge of the jungle at the Amazon Jungle.

The Inca Trails is called in Quechua "the Inka Language" Qhapaq Ñan - refers to the network of trails) were without a doubt is one of the marvels of Tahuantinsuyo, according to the Peruvian historian, José Antonio del Busto, who explains that the Inca "King" Huayna Capac most increased the network of trails in order to quickly mobilize his army.
Map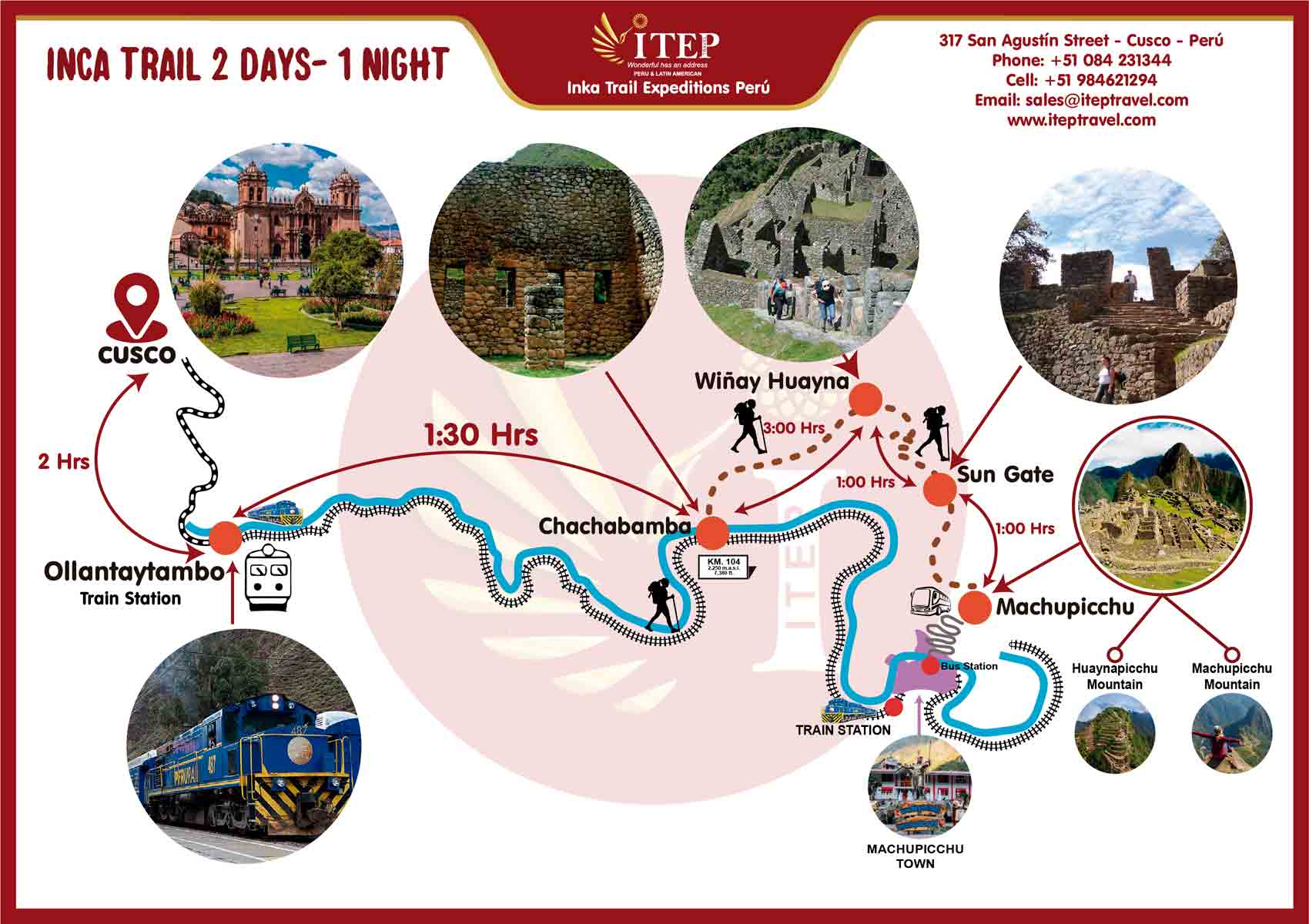 ---
Itinerary
---
More Information